Granite Stoneworks & Cabinetworks always offers a 5% discount when cabinets and counter tops are bundled on one project. Aside from this great offer, we occasionally run pricing specials to thank our customers. You can find the current deal posted below. For any questions please call the store to clarify. 920.632.4087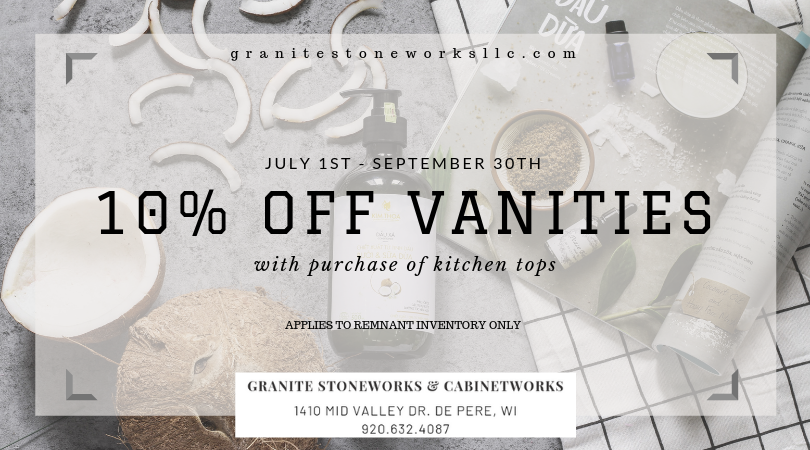 Receive a great deal without sacrificing quality!
Often times when doing a project we will have extra material left over or there was an odd number of slabs left from a bundle, leaving only one slab left! These slabs are great for bar projects, large master bathroom vanities, outdoor areas, desks, or matching bathroom vanities. Ask your sales representative about the discounted pricing on these slabs today! Please include the name of the slab and what you have in mind for the slab.
call 920.632.4087 for Inquiries!
Please call ahead of time to see pieces available. Jessie our Cabinetworks desginer will give you all measurements of pieces, pricing and pick up details! You can also send an e-mail to inquire about pieces to jessie@cabinetworksgsw.com